Views sought on proposed changes to nursery, school and college travel support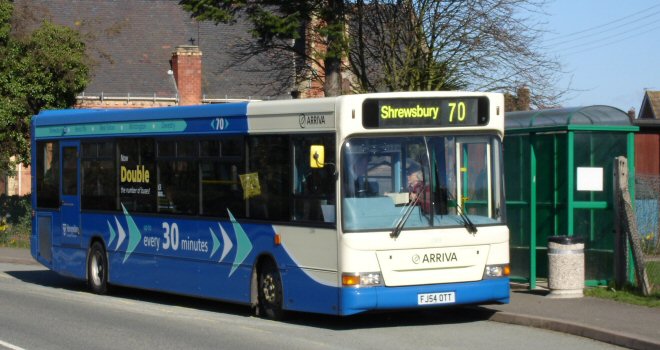 Shropshire Council has begun a six-week consultation on proposed changes to travel assistance for nursery pupils with special educational needs and disabilities (SEND), and post-16 students.
 The consultation – which was approved by the council's Cabinet on 6 March [2019] – runs from 18 March to 26 April [2019] and can be found here.
The council is proposing a change to the policy about how post-16 transport is funded and proposing to reduce the subsidy for mainstream post-16 transport, and to introduce contributions for SEND children that are in line with the mainstream scheme. It's also proposed to remove the council's financial support for nursery SEND transport over time.
The consultation itself will seek feedback from members of the public and from all the relevant stakeholders and interested parties, including councillors, town and  parish councils, schools and colleges, parents and students.
All responses to the consultation will be carefully considered before the consultation findings, and recommended next steps, are considered by Shropshire Council's Cabinet on 22 May [2019].
Any changes would come into effect from 1 September 2019 and will be applicable to new applicants only.
Nick Bardsley, Shropshire Council's Cabinet member for children and young people, said:
"The proposals relate to areas of support that the council is not required to provide and we have tried to reduce the potential impact of the proposed changes as much as possible – and have already reviewed our initial proposals to reduce the impact.

"Despite what has been claimed by some, this will be a genuine consultation. No decision has yet been made and we genuinely do want to hear the thoughts and views of students, parents, carers, education providers – anyone with an interest in this matter. All comments received will be carefully considered before the results of the consultation will  be presented to Cabinet in May for a final decision.

"Nobody wants or likes to change or withdraw services or funding, but – as is  well known – across the council we are having to make savings in the face of severe budget pressures. The council's passenger transport team have already introduced a number of innovative transport solutions to reduce the pressure on the home-to-school transport budget and, whilst these have been and continue to be successful, in order to realise a significant budget reduction a policy change is needed."
To find out more and to take part in the consultation, go to www.shropshire.gov.uk/get-involved.