Peter Nutting, Leader, and Cabinet member for strategy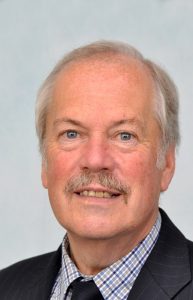 Peter has been Shropshire Councillor for the Copthorne division in Shrewsbury since 2009 and has been Leader of the Council since May 2016.
He also represents the Copthorne ward on Shrewsbury Town Council and, prior to 2009, served as a councillor on Shropshire County Council and Shrewsbury & Atcham Borough Council, to which he was first elected in 1982.
Peter served as Mayor of Shrewsbury from May 2018 to May 2019.
Peter ran a sports shop in Shrewsbury town centre for many years until 2018. In his spare time he enjoys gardening, travel and walking his dogs.
On Cabinet, Peter is responsible for the overall strategy and direction of the council.