Lezley Picton – Cabinet member for culture, leisure, waste and communications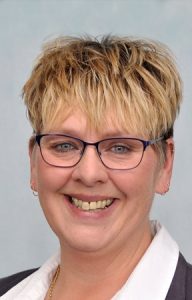 Lezley has been Shropshire Councillor for the Tern division since 2017.
She is also a parish councillor on Berrington Parish Council.
Before being elected, Lezley worked in leisure services for Shropshire Council, and as a business manager.
In her spare time she likes going to the cinema and theatre and walking with her dog.
On Cabinet Lezley is responsible for:
Theatre Severn
Museums
Libraries
Arts
Leisure services
Outdoor recreation
Waste and recycling
Communications